Free online geo-gatherings, every two weeks!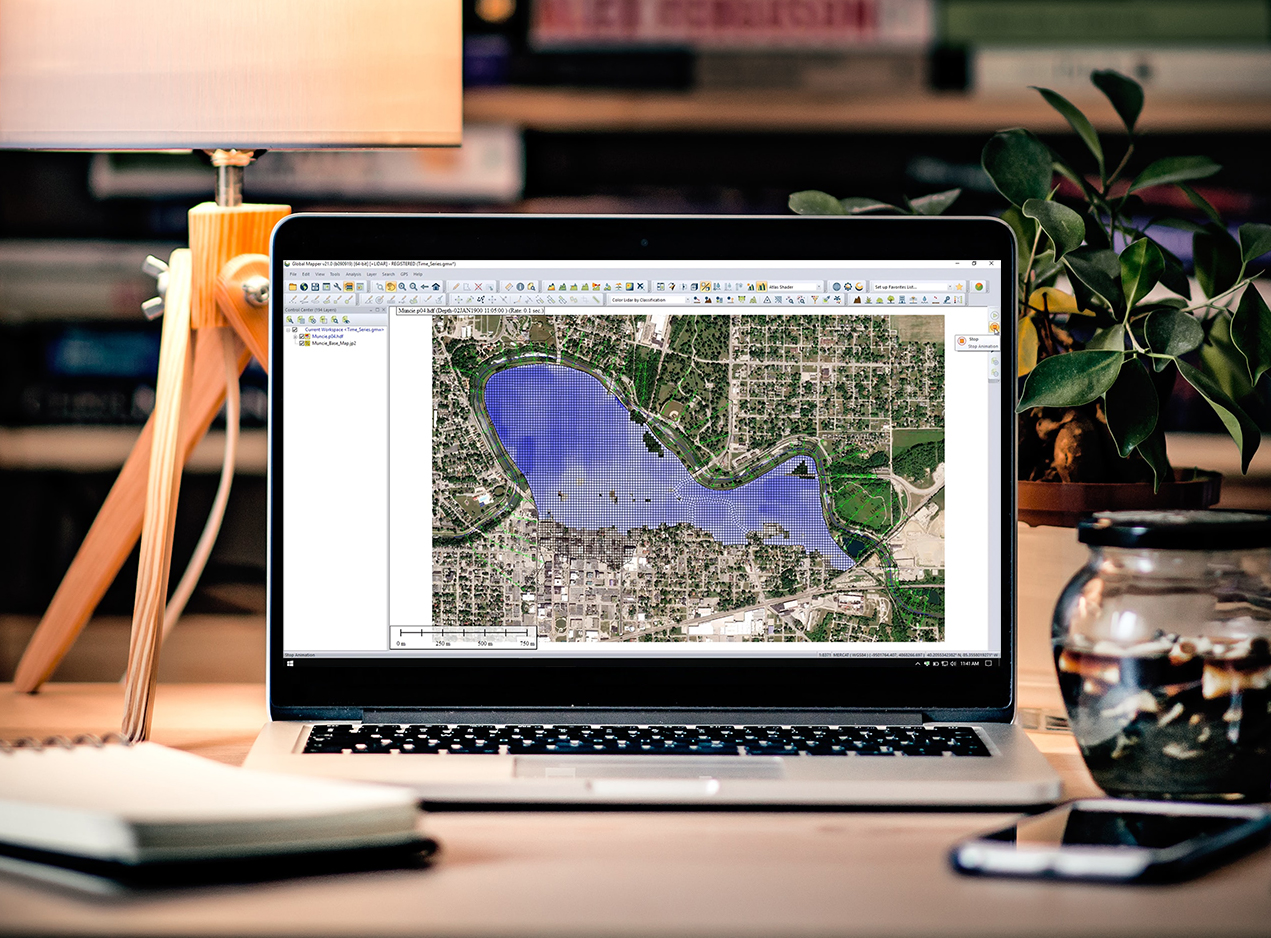 As the business world comes to grips with the new reality of our remote and detached workplaces, we are all being challenged to find new and creative ways to engage and interact with customers. For Blue Marble, this is easy. For years, we have been conducting webinars, online software demonstrations, and even complete instructor-led training classes using the latest web technology.
In an effort to maintain the lines of communication between Blue Marble and the people who use or are interested in using Global Mapper or Geographic Calculator, we are pleased to announce a series of live webinars. Modeled on the highly successful, GeoTalks conference, which is held annually in March, GeoTalks Express is a series of hour-long events, focusing on particular aspects of Blue Marble geospatial technology.
These events are free and open to everyone. Registration is required and space is limited so be sure to sign up for whichever programs are of interest to you.
---
Upcoming Webinars:
February 17, 2021 - 10:00 AM EST (15:00 GMT) - Bathymetric Analysis in Global Mapper
Global Mapper's terrain analysis functionality has been featured in many webinars and presentations over the years. During this GeoTalks Express session, we take a plunge beneath the waves and explore many of these tools from a bathymetric perspective. Bathymetry is the study and measurement of the ocean floor and as such, is the underwater equivalent of topographic analysis. In this light, we will generate bathymetric contours, we will calculate volumes and create a modified seabed surface to simulate the channel dredging process, and we will create a path profile and conduct 3D measurements of a planned seafloor cable.
March 17, 2021 - 2:00 PM EDT (18:00 GMT) - Managing 3D Coordinate Systems using Global Mapper and Geographic Calculator
Over recent years there has been a significant increase in the availability and use of 3D geospatial data, which is evident in Global Mapper's continually expanding 3D functionality. Previously, the primary concern of geodesists was the accuracy and positional integrity of data from a horizontal perspective, but the focus is increasingly shifting to address vertical frames of reference. For many years, Geographic Calculator has included tools for conducting vertical datum transformations on all types of 3D data, such as databases of numeric coordinates, vector-based maps, lidar or other point clouds, or raster surface models. In each of these cases, the Z- or height value is based on a vertical reference system and transforming from one to another must be done properly or any subsequent analysis will be flawed. Now, Global Mapper users can access these advanced geodetic tools by enabling GeoCalc mode providing advanced projection management functionality. In this GeoTalks Express presentation, we explore Geographic Calculator's 3D coordinate management capabilities and how they can be applied to Global Mapper.
April 21, 2021 - 10:00 AM EDT (14:00 GMT) - Accessing free online data in Global Mapper
In today's connected world, it seems that everything is streamed: music, movies, meetings and even map data. In this GeoTalks Express session, we explore Global Mapper's extensive collection of online data services, most of which are free to use. We will first look at some of the more commonly used services, such as those providing access to imagery, topographic maps, or terrain data. Then we'll spend some time exploring some of the less well-known options including, real-time or date-selectable atmospheric conditions, navigation charts, landcover datasets, and geological maps. Finally, we will show how this list can be customized by adding new sources.
May 19, 2021 - 2:00 PM EDT (18:00 GMT) - Working with raster data in Global Mapper
Unfortunately, raster data is often relegated to a supporting role in the world of geospatial analysis, serving as a simple base map for the 'real' work vector data analysis. However, this is an unfair categorization. Both individually and collectively, every pixel that comprises a raster layer contains information that exposes a wealth of valuable data, reveals patterns in data distribution, and creates a more complete picture of the area of study. In this GeoTalks Express presentation, we spend an hour introducing some of Global Mapper's raster processing tools including raster calculation, raster reclassification, and feature extraction from raster data.
More sessions will be added to this calendar, so bookmark this page or sign-up to receive our email updates!
---
GeoTalks 2021
Join us for GeoTalks 2021, a free, day-long virtual conference for geospatial professionals and GIS enthusiasts worldwide who share a common interest in Blue Marble's geospatial technology.
---
Past Webinars
If you were unable to attend a GeoTalks Express webinar and would like to view the recording, you may request access to view past webinars here: