Free online geo-gatherings, every two weeks!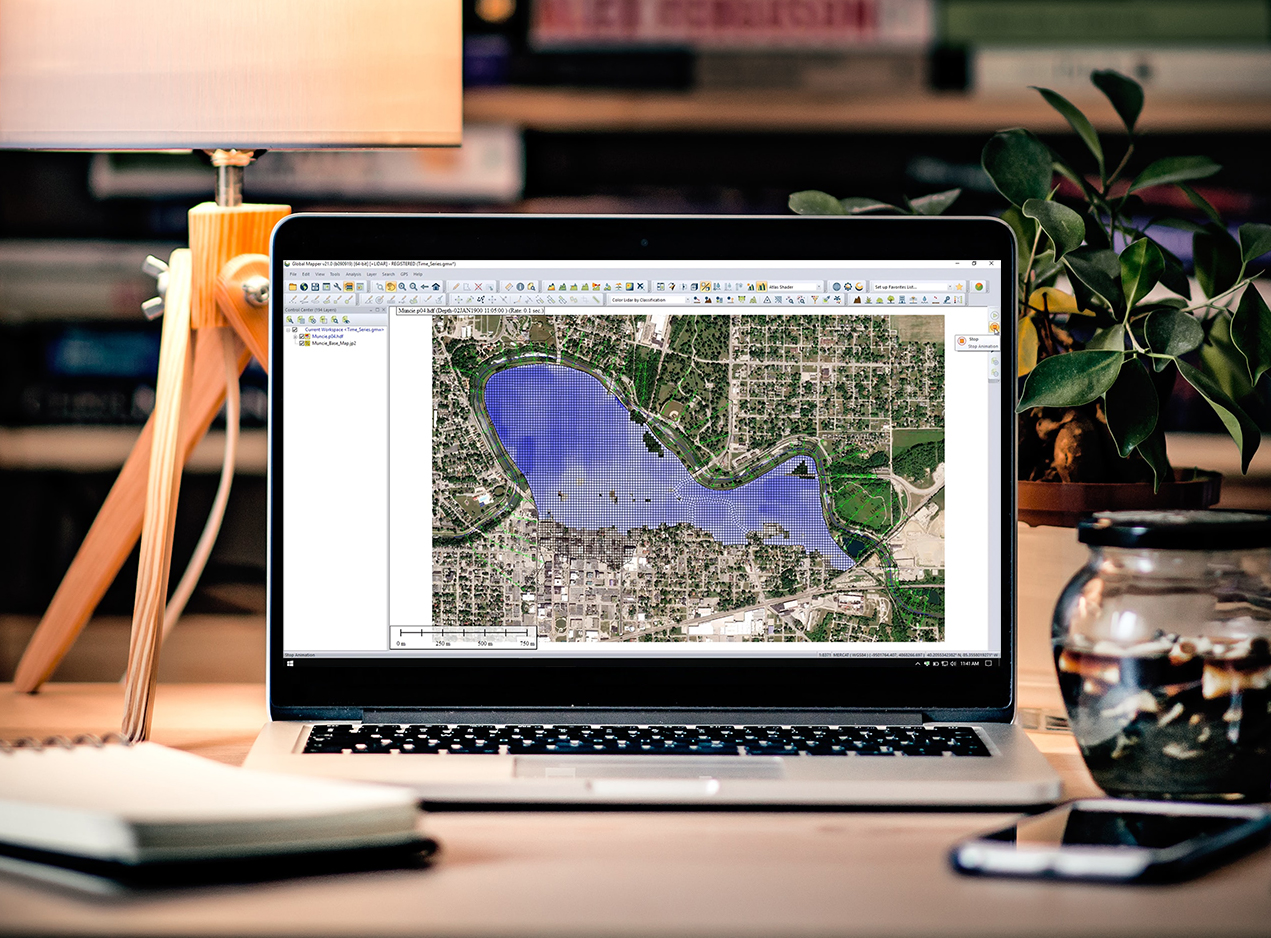 As the business world comes to grips with the new reality of our remote and detached workplaces, we are all being challenged to find new and creative ways to engage and interact with customers. For Blue Marble, this is easy. For years, we have been conducting webinars, online software demonstrations, and even complete instructor-led training classes using the latest web technology.
In an effort to maintain the lines of communication between Blue Marble and the people who use or are interested in using Global Mapper or Geographic Calculator, we are pleased to announce a series of live webinars. Modeled on the highly successful, GeoTalks conference, which is held annually in March, GeoTalks Express is a series of hour-long events, focusing on particular aspects of Blue Marble geospatial technology.
These events are free and open to everyone. Registration is required and space is limited so be sure to sign up for whichever programs are of interest to you.
Upcoming Webinars:
---
October 28 - 10:00 AM EDT (14:00 GMT) - Map Publishing in Global Mapper
With the advent of accessible digital mapping a couple of decades ago (call it the 'Google Earth effect'), the prevailing consensus was that map printing would soon go the way of the dodo. That is, it would be relegated to a distant memory. However, here were are in 2020 and nothing could be further from the truth. Map printing is as important today as it has ever been, and to prove this, we will spend an hour exploring the map design, layout, and publishing capabilities of Global Mapper.
---
November 5 - 10:00 AM EST (14:00 GMT) - How to create a 3D holographic view of your data with Global Mapper and the Ada Platform
Global Mapper has revolutionized how GIS and geomatics are performed within both consulting engineering firms and operators. By democratizing the tools for mapping and spatial data analysis, editing and creation, Blue Marble has put the power of rapid data iteration and design into the hands of the engineers to facilitate the best decisions possible on their projects. With its extensive format support, ease-of-use, data creation, analysis and editing tools, Global Mapper has become an industry standard for GIS applications.
The Ada Platform is working to further this revolution by providing a true 3D holographic view of the data users create in Global Mapper. By clicking on Ada's one-button export feature in Global Mapper, complex geomatics data (including GIS, photogrammetry, Lidar and subsurface data) can be quickly and easily made available for our drag-and-drop cloud-based software. In a matter of minutes, users can be viewing, sharing and collaborating on their sites and projects as a true three-dimensional digital twin via either the Microsoft HoloLens, or iOS devices.
Join us on November 5th at 10:00 AM (EST) to learn more about how Global Mapper and Ada can help your team improve day-to-day spatial data visualization.
---
November 18 - 2:00 PM EST (18:00 GMT) - Exploring Geocalc Online
GeoCalc Online is Blue Marble's cloud-hosted repository for coordinate systems. In this session, we will explore navigating the database and using the various tools to export and share systems and parameters, and then update Geographic Calculator's local database for use in conversions, or look up systems by code in Global Mapper.
---
More sessions will be added to this calendar, so bookmark this page or sign-up to receive our email updates!
Past Webinars
If you were unable to attend a GeoTalks Express webinar and would like to view the recording, you may request access to view past webinars here: