Free online geo-gatherings, every two weeks!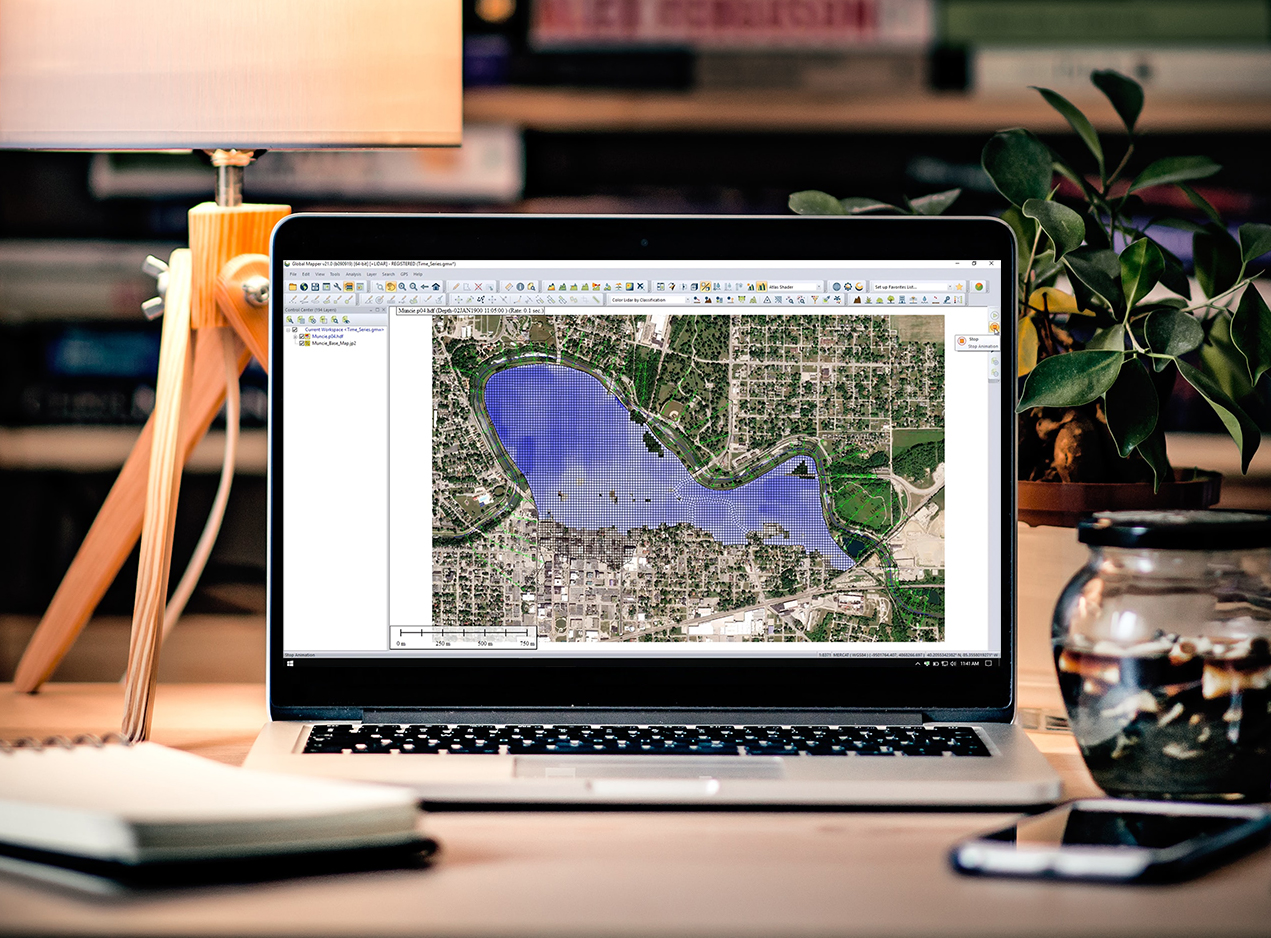 As the business world comes to grips with the new reality of our remote and detached workplaces, we are all being challenged to find new and creative ways to engage and interact with customers. For Blue Marble, this is easy. For years, we have been conducting webinars, online software demonstrations, and even complete instructor-led training classes using the latest web technology.
In an effort to maintain the lines of communication between Blue Marble and the people who use or are interested in using Global Mapper or Geographic Calculator, we are pleased to announce a series of live webinars. Modeled on the highly successful, GeoTalks conference, which is held annually in March, GeoTalks Express is a series of hour-long events, focusing on particular aspects of Blue Marble geospatial technology.
These events are free and open to everyone. Registration is required and space is limited so be sure to sign up for whichever programs are of interest to you.
Upcoming Webinars:
---
August 19 - 10:00 AM EDT (14:00 GMT) - Tips and tricks in Global Mapper - Part two
In the first Tips and Tricks webinar, we learned about many of the hidden gems in Global Mapper, including vector extraction from a raster layer and perpendicular profiling. We also learned that there are so many of these powerful but often overlooked tools that we weren't able to fit them all into a single session. For the second Tips and Tricks webinar, we introduce InfoTips, adding a hyperlink to a map feature, slope mapping, and so much more.
---
September 2 - 2:00 PM EDT (18:00 GMT) - An Introduction to Scripting in Global Mapper
A Global Mapper script allows much of the software's functionality to be run from a simple text-based command/parameter system. For routine or recurring procedures, a script can significantly streamline workflow by allowing multiple tasks to be performed sequentially and automatically. In this hour-long introduction to scripting, we will talk about the basic structure of a script and we will explore several examples of simple scripts that illustrate the capabilities of this alternative way to use Global Mapper. Shortly before the session, all registrants will be sent some sample scripts, which will allow them to follow along during the session.
---
September 16 - 10:00 AM EDT (14:00 GMT) - Global Mapper Training Preview
Over the years, Global Mapper training classes have been delivered on seven continents to numerous satisfied attendees. With the new reality of social distancing and avoidance of unnecessary direct social contact, this popular curriculum is now available as an online program. At the same time of writing, final arrangements are being made to adapt the classroom content for online delivery allowing a virtually limitless audience to participate and become Certified Global Mapper Users. Join us for this preview of the new online Global Mapper training curriculum.
---
September 30 - 2:00 PM EDT (18:00 GMT) - What's new in Global Mapper v22
At the time of writing, Blue Marble software developers are still working on the latest updates and innovations that will be incorporated into Global Mapper version 22. Scheduled for release in late September, this version promises to continue the aggressive development cycle that has typified each successive release of this remarkable application. Look out for advancements in both 2D and 3D mapping functionality. Additional details will be added here when available but in the meantime, make sure to reserve your slot for this popular webinar.
---
October 14 - 10:00 AM EDT (14:00 GMT) - What's new in the Lidar module v22
Coinciding with the release of version 22 of the base version of Global Mapper, there will also be a brand new version of the Lidar Module. An optional add-on for managing, processing, and analyzing all forms of point cloud data, this tool is a must-have for anyone working in the 3D environment. Details of this release will be published when available but expect significant improvements to the Pixels to Points tool for photogrammetric analysis of overlapping drone images as well as enhancements to the rest of the Module's functionality.
---
October 28 - 2:00 PM EDT (18:00 GMT) - Exploring Geocalc Online
GeoCalc Online is Blue Marble's cloud-hosted repository for coordinate systems. In this session, we will explore navigating the database and using the various tools to export and share systems and parameters, and then update Geographic Calculator's local database for use in conversions, or look up systems by code in Global Mapper.
---
November 11 - 10:00 AM EDT (14:00 GMT) - Map Publishing in Global Mapper
With the advent of accessible digital mapping a couple of decades ago (call it the 'Google Earth effect'), the prevailing consensus was that map printing would soon go the way of the dodo. That is, it would be relegated to a distant memory. However, here were are in 2020 and nothing could be further from the truth. Map printing is as important today as it has ever been, and to prove this, we will spend an hour exploring the map design, layout, and publishing capabilities of Global Mapper.
---
More sessions will be added to this calendar, so bookmark this page or sign-up to receive our email updates!
Past Webinars
If you were unable to attend a GeoTalks Express webinar and would like to view the recording, you may request access to view past webinars here: